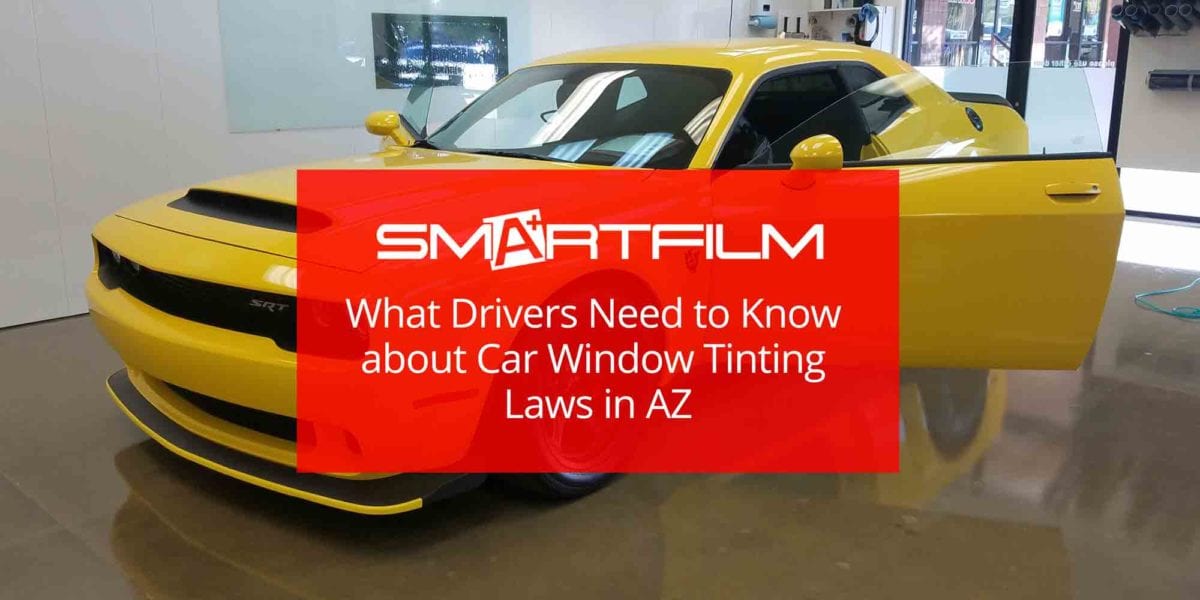 What Drivers Need to Know about Car Window Tinting Laws in AZ
Ask any local and they'll tell you that car window tinting is vital in AZ for keeping out our famously hot and bright sunshine, which can wreak havoc on our cars and bodies while we're parked in downtown Phoenix or making our daily commutes along crowded major freeways like I-10, the 202, and the 101. While it would be nice to have our cars as shady as possible for comfort's sake, there are only certain levels of car window tinting permitted in AZ by law.
Car Window Tinting Laws in AZ: Are You Compliant?
From UV ray skin protection and other medical precautions to personal driving comfort and "coolness factor," even if you have the best intentions when having car window tinting installed on your AZ vehicle, you may still out of compliance with state law.
How to Tell if Your Car Window Tinting is Legal in AZ
Your windshield has a non-reflective tint above the manufacturer's AS-1 line.

Your front side windows allow more than 33% of light to enter (i.e. a light transmission of 33%).

Your rear and back side windows have 35% reflective tint, with 5% being the darkest tint you can apply, provided the tint does not obstruct your view or distract from your driving. This usually applies to bubbles, smudges, and lines in your tint.

Dual side mirrors are required to make up for a darkened rear window.

Your car has a substance or material that reduces the light transmittance or alters the color for a luminous reflection of 35% or less.

Your windows are tinted with any color other than red or amber.

You have received a window tinting exemption from ADOT for medical reasons such as sunlight allergies, photosensitivity, melanoma, or lupus. This can only happen after submitting a letter signed by your physician about the medical necessity for your car window tinting and an AZ registration or out-of-state registration for all vehicles to be tinted to the Medical Review Program.
Illegal Car Window Tinting Penalties Under AZ Law
It is illegal to operate any car with window tinting that does not meet AZ legal requirements.

Police officers can issue a citation for illegally dark tint, measured using a tint meter that reads how much light passes through your car's windows.

For each time your car window tinting violates AZ law, you can earn a fine of up to $250.00.
Feel the Benefits of Car Window Tinting in AZ
Car window tinting is a vital part of daily life in AZ. Between the numerous health, safety, and monetary benefits that car window tinting can provide for AZ drivers, installing window tinting on your car is a smart investment in your present and future–as long as your window tint complies with the law.
Trust Your Car Window Tinting Needs to the AZ Car Experts at Smartfilm!
When it comes to protecting the health of your car and yourself in a legal and safe manner, car window tinting for your AZ automobile is the way to go. Contact our office today to learn more about the car window tinting services we offer in AZ!