SmartFilm offers services that can improve your driving experience and protect your car from elements that could tarnish its appearance. More importantly, the improvements we do to your car also contribute to your safety and those of your passengers, passersby, and fellow motorists.
Keep your headlights fully-functional and undimmed by grime.
Spare your wallet from the cost of a full-body car repaint job.
Improve and maintain the integrity of your windshield.
Avoid the hassle of getting pulled over because of a busted headlight (and the possibility of getting charged for violating state law).
You can depend on our experienced technicians to do the following services: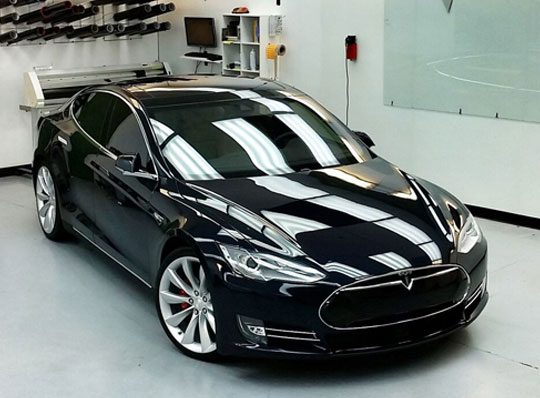 Window Tinting
Smartfilm offers the largest selection and highest quality of auto tint in the Mesa and East Valley region of Arizona. All of our window tinting is conducted in a clean, indoor controlled environment using only the best products existing on the market. Whether your goal is privacy, comfort, or protection from uv's, our knowledgeable technicians and friendly staff can help you find the solution you need.
Improves driving comfort
Protects against harmful UV rays
Provides privacy and beauty
Eliminates distracting glare
Conceals valuables
Prevents leather from fading
Enhances driving visibility
Clear Bra
Smartfilm Paint Protection acts like an invisible shield that protects your car from the daily hazards and rough conditions of the road. Our clear bra films are superior to the average competitor films, so you don't ever have to worry about your paint being scratched or chipped, by flying rocks, loose gravel, or road debris.
Protects against insects
Beautiful high gloss finish
Car looks newer for longer
Preserves the value
Saves money on paint repairs
Reduces the need for waxing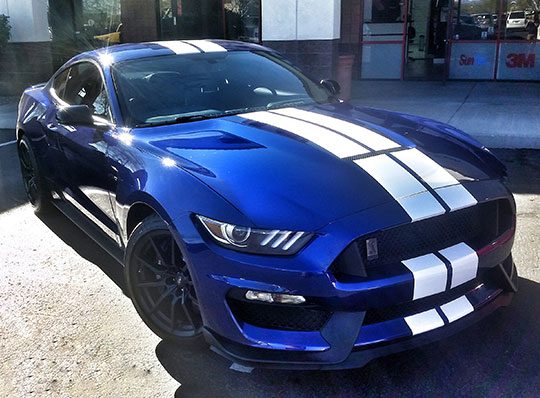 Autoglass
Whether you need OEM glass replacement or new window motors or regulators, Smartfilm can provide you with the solution you need. Our mobile autoglass technicians are extremely skilled and use industry leading fillers and advanced techniques to flawlessly execute repairs. Our same day appointments and three hour services times provide you with convenience and rapid repair to help you get back out on the road as soon as possible.
Ensures that chips and cracks are repaired properly
Three hour service times ensure repairs are completed quickly
Eliminates obstructions in your vision and makes driving safer
Onsite repairs and flexible schedule provide convenience
Improves the structural integrity of your windshield
Keeps cracks from becoming larger or worsening
Prevents water and air from entering your vehicle
Quickly and safely gets you back out on the road
Headlight Restoration
Smartfilm's exclusive solution provides quick and effective restoration of clarity for dulled, yellowed, and scratched plastic headlight lenses. Our unique five step process can dramatically improve the performance and appearance of the headlights, taillights, fog lights, or directional lights on your vehicle and make them shine like brand new.
Removes scratches on headlights
Allows dulled lenses to become clearer
Eliminates cloudiness and discoloration
Improves nighttime driving visibility

Exclusive Lifetime Warranty
Offers an affordable alternative to replacement
Enhances the appearance of your vehicle
Cleans and removes oxidation
Increases headlight brightness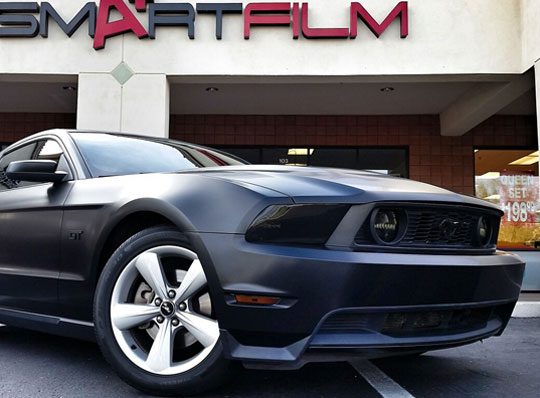 Tint Removal
Removing tint on your own can be a difficult and tedious process. If the old tint is not removed properly, it could prevent new tint from being able to be installed correctly. This is a method that we typically do not advise. Smartfilm is happy to take care of removing the existing tint on your vehicle on your behalf. All of our technicians are highly trained in the proper techniques and procedures for tint removal. After the process is complete, we will even facilitate with the installation of your new window tint.
Eliminates bubbles and signs of wear
Ensures that old tint is removed properly
Prevents windshield damage
Allows for proper adhesion of window film
Prevents injury from improper usage of tools
Eliminates mess and makes tint removal easy
Improves the appearance of your vehicle
Ensures that new film fits properly
Affiliates
Smartfilm partners with industry leading manufacturers to provide you with the highest quality car tint and automotive solutions existing on today's market.